Located in the Boggs Local History Area of the Redding Library.
Come browse through our part of the California Indian Library Collection focusing on the tribes native to Shasta County, specifically the Achomawi, Atsugewi, Klamath, Nomlaki, Shasta, Wintu, and Yana Native American tribes.
View books, unpublished manuscripts and field notes, obscure scholarly articles, turn-of-the-century photographs, as well as rare sound recordings of songs and dances.
We hold the following items from the California Indian Library Collection
And items on the following tribes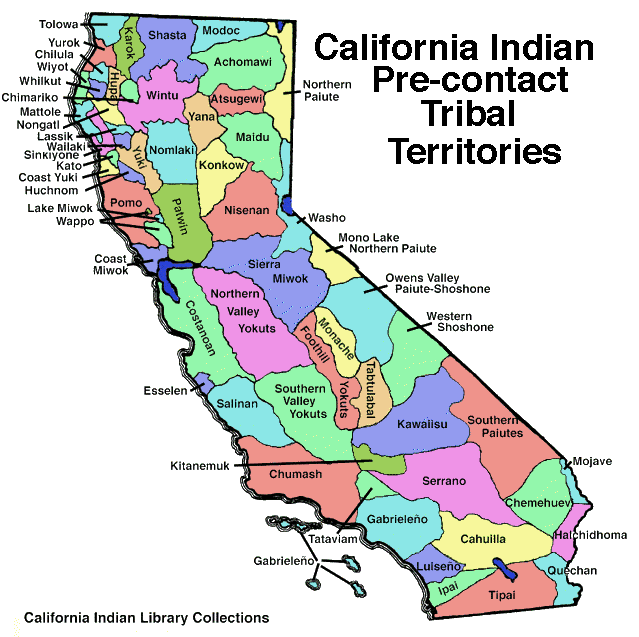 Where to find more Information
The complete collection contains documents involving over 40 tribes. Information for ALL the tribes is available at the California State Library in their California History Room.
California Indian Library Collections (CILC)
The collection was created with the aim of returning unique cultural materials to California's Native Americans and making the collections available to citizens through their local libraries. Archival materials, such as sound recordings, photographs, and texts, have been duplicated and installed in twenty northern California libraries, with each county collection containing materials specific to the tribes within that county.
Since research on the state's Native Americans has been mostly published in obscure scholarly sources, and few specialists in the cultural materials exist outside major museums and universities, the CILC collections provide Native Californians, scholars, and other interested people with access to rare materials that have until now remained unavailable to the general public.