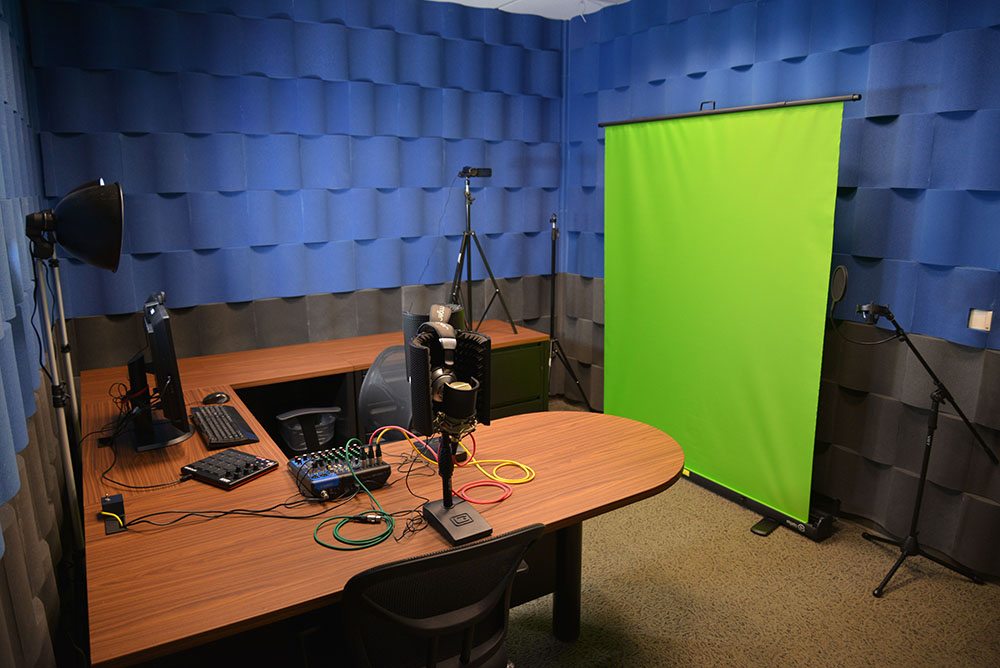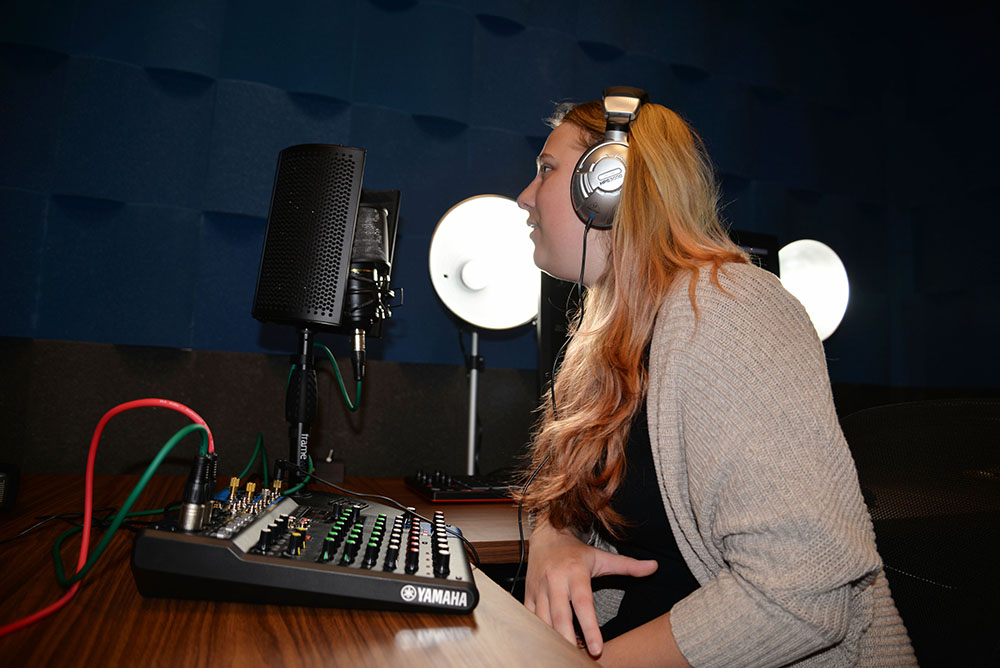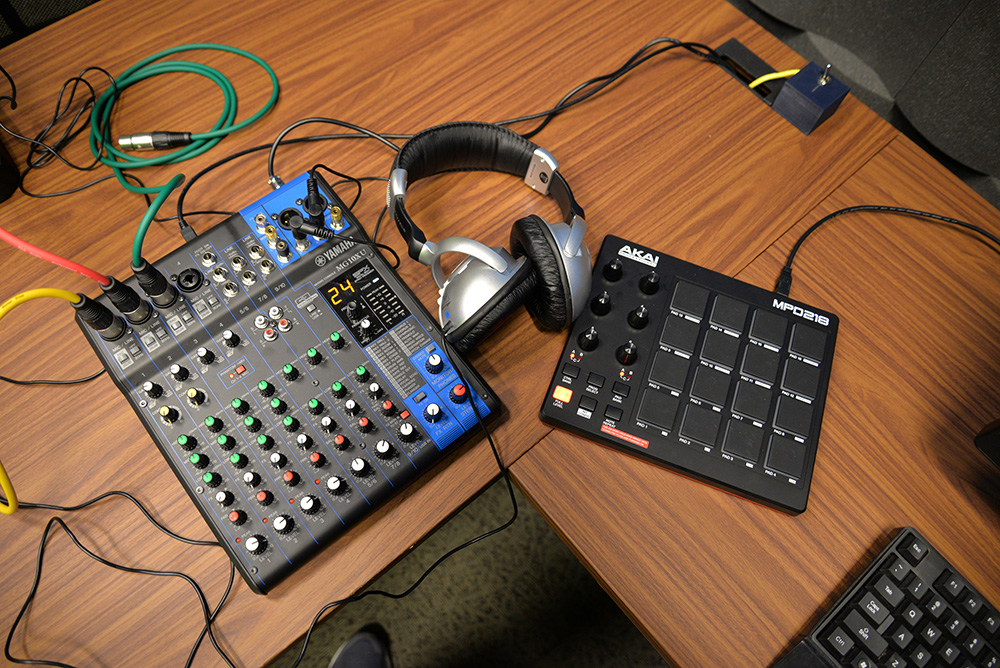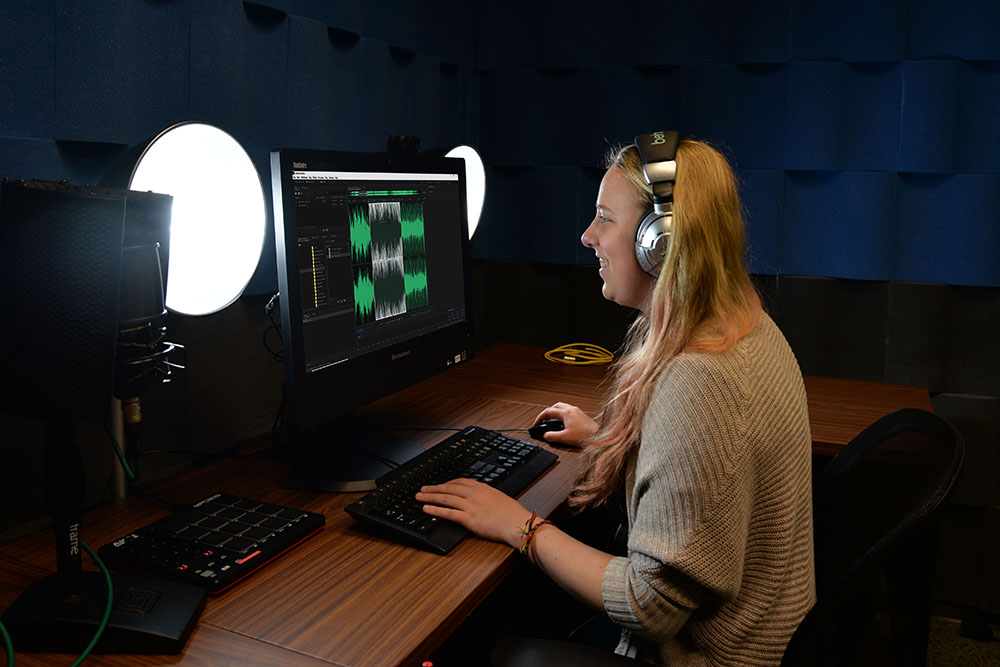 Studio C
Check out Studio C, the new podcasting studio! Perfect for all your podcasting, voice acting, and audio needs. The podcasting studio comes equipped with soundproofed walls, podcasting equipment, and video and audio software.
Podcasting
Podcasting Equipment
MX 770 microphone and stand

MX 990 microphone and stand

Yamaha mixing board

AKAI sound pad

Two sets of studio headphones

High-definition video cameras

Studio lights


Green screen
Podcasting Software
Sony SoundForge Pro

Audacity

OBS

Reservation Information
Must have valid library account in good standing to use.

Must reserve 72 hours in advance.

Maximum 2 reservations per month.

Reserve Studio C on our reservations page.