The artists: Teens between the ages of 13-17
The theme: Environmentalism
The art medium: Pencil and color pencils
Paper size: up to 9×14 inches
To submit your artwork:
Take a picture of your art
Attach it in an email to TAB@shastalibraries.org
In the body of the email, answer the 5 following questions:

​What is your name?
How old are you?

What high school do you attend? (If you homeschool, just put homeschool)

Name of your artwork
Explain how your art work demonstrates the theme of Environmentalism
Submissions will be collected until August 31st. Three winners will be chosen to receive gift card prizes. The winning art pieces will be hung in the Redding Library Teen section. The winning artists will be invited to come to a special event to hang their artwork and have their photo taken.
This contest is the first of three art contests. Each contest will have a different theme and a different art medium. For the first contest, TAB chose pencil and color pencils because nearly everyone has access to those items. For those who prefer paint, don't worry — your time will come!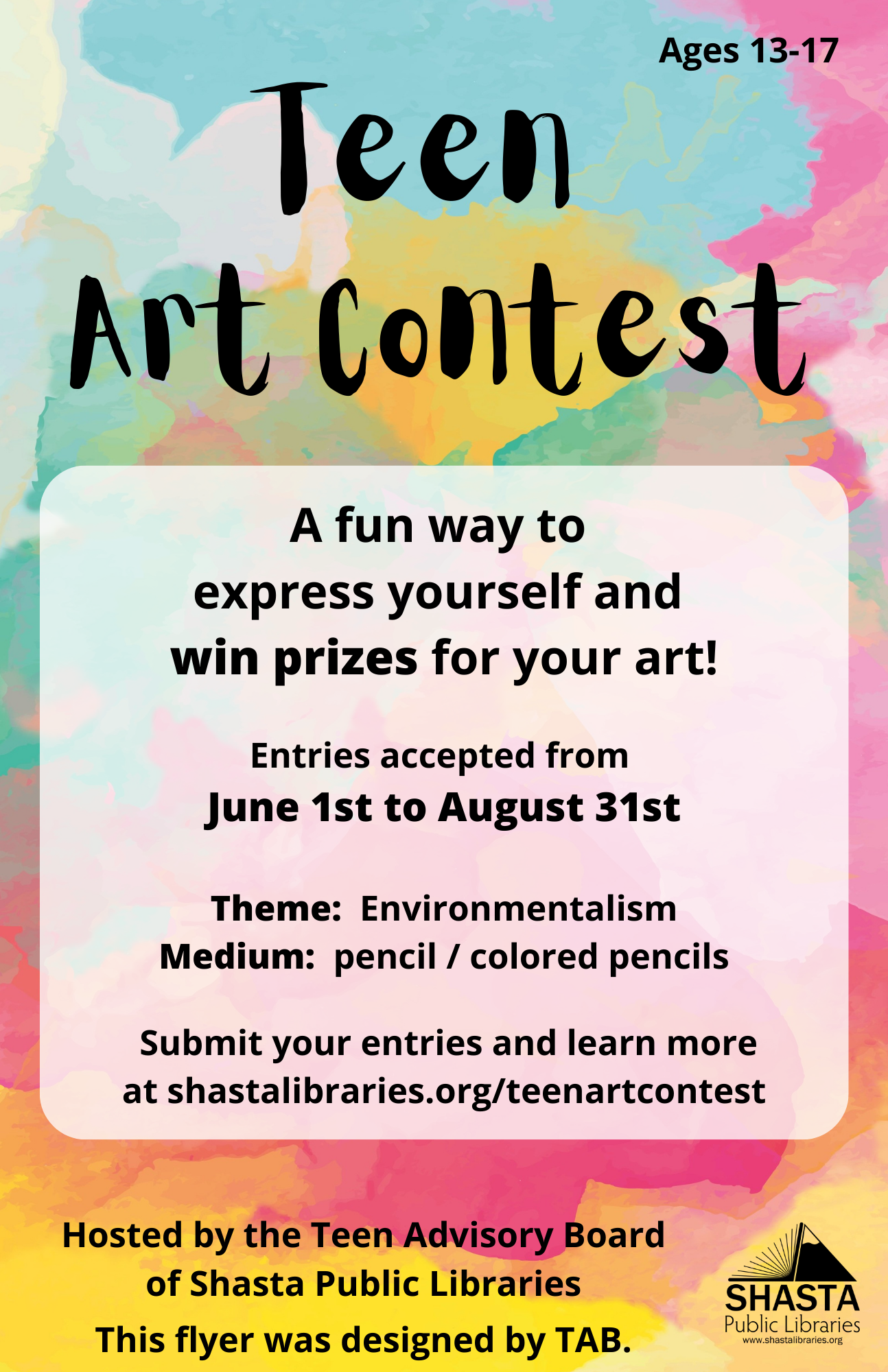 These contests are funded through an art literacy grant provided by local artist Jim Phillips. Jim created this grant to increase art literacy and support the art community in this area. View Jim's own paintings in a special display on the second floor of the Redding Library.
Get Involved!
If you are interested in joining TAB, please fill out the application form.